Thanks to the flexible character of our organisation we frequently develop new applications manufactured from foil/lining in consultation with our customers.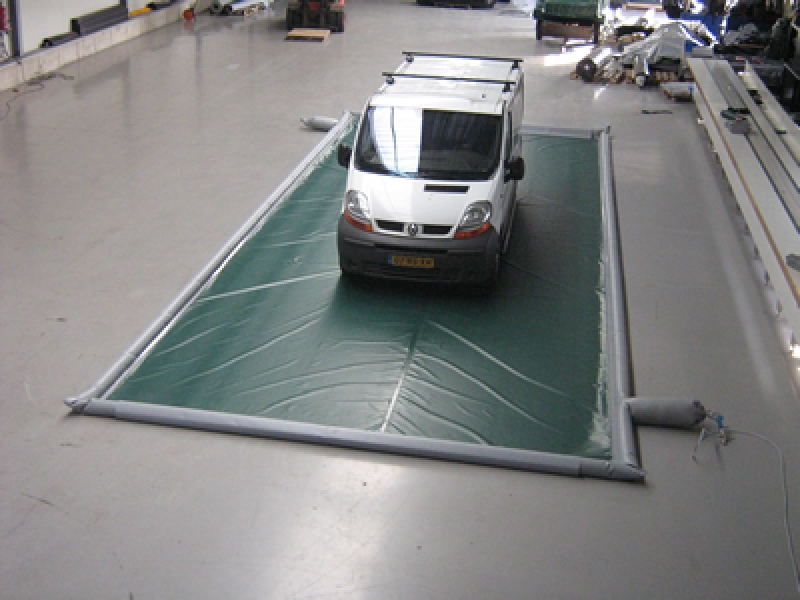 Last year, we introduced the following new products:
Transportable washing floor for mobile car/truck cleaning
Cavity cover which requires limited manpower and is easy and quick to handle. Moreover our cover has good durability.