Agriculture
Almo Products | Agriculture
We produce several applications for the agricultural sector. With the following products we can provide you with the latest geosynthetic solutions at affordable rates:
Manure reservoirs
Manure silo storage
Manure bags
Floating covers for silos
Silo covers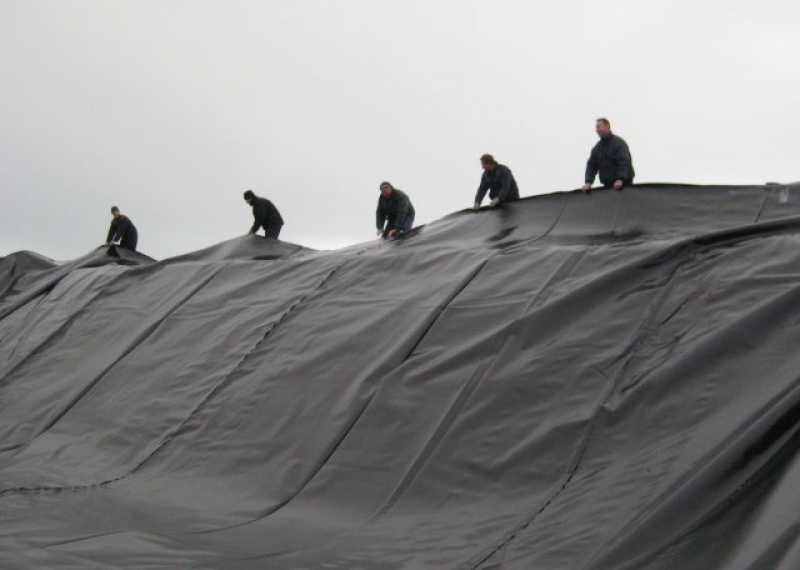 Manure reservoirs
General: a very simple but effective method of storing manure is storage in an open pit. The bottom and walls are lined with plastic foil.

We have several foils in our programme that are eminently suitable for this purpose, like PVC-Kiwa, Ldpe and Hdpe. The use of a foil reservoir prevents pollution of the groundwater.

If desired, the pit can be covered with sheeting, with the manure being put in between the two sheets. This creates a completely closed system for the storage of manure. This cover is made of PVC-reinforced material, for example, available in the colours green and grey. A pit with this cover complies with the legal obligation to cover the pit.
Manure silo storage
If you store the manure in a silo instead of a reservoir, then Almo is also the right address for you. We offer steel silos for this, fitted with a plastic foil liner and if required, a floating or fixed silo cover. Our sales representatives can prepare a turnkey solution for you, based on your required storage capacity.
Manure bags
Our manure bags are an efficient and flexible method of storing manure. The manure bags can be supplied as a complete concept, from product up to and including installation, and can be geared to the specific desires of the customer. The seams on the plastic sheeting are carefully welded, using high-frequency welding machines.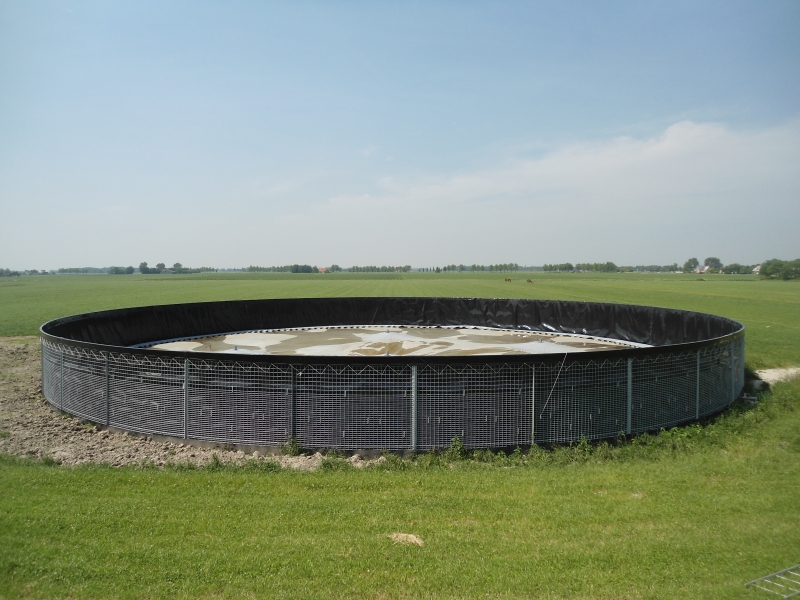 Floating covers
This is a floating sheet and can be used for all silos up to 30 metres. The floating cover/sheet fits in the silo and has a strengthened edge with rings for attachment. If desired, we can also supply you with a PVC tubular frame, on which the floating cover can be tensioned.
Silo covers
See the tab/paragraph 'silo cover' on this web site and you will find an extensive description of the possibilities